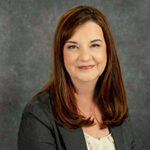 Dr. Caprice Greenberg and Dr. Elizabeth Cox were each recently awarded contracts by the Patient Centered Outcomes Research Institute (PCORI). The Greenberg and Cox awards were among 71 projects awarded from a total of 570 proposals.
Caprice C. Greenberg, MD, MPH was awarded $1.97 million dollars over three years to fund comparative effectiveness research. Her project, "Post-Treatment Surveillance in Breast Cancer: Bringing CER to the Alliance," was funded in the Assessment of Prevention, Diagnosis and Treatment Options category. The study will analyze recurrence data and treatment side effects on over 22,000 patients involved in past clinical trials on breast cancer care. The project will engage cancer survivors, health care providers, and researchers to develop new guidance for the care and monitoring of breast cancer survivors, and to prioritize future prospective trials.
Dr. Elizabeth Cox, MD, PhD, was awarded $2 million over three years for the project "Family-Centered Tailoring of Pediatric Diabetes Self-Management Resources," which will examine whether a ten-minute survey that she created will help families select individually-tailored resources to improve diabetes management and quality of life for the patients and their families. Her study will examine whether families who use the survey to select resources achieve better blood sugar control and an improved quality of life. Dr. Cox is partnering on the study with the UW Children's Diabetes Center, the Medical College of Wisconsin's Pediatric Diabetes Program and leaders from the Western Wisconsin Chapter of the Juvenile Diabetes Research Foundation.