To reduce or prevent incontinence in older women, we have designed and tested a workshop led by trained leaders to increase skills to control incontinence symptoms through lifestyle changes. "Mind Over Matter: Healthy Bowels, Healthy Bladder" has been shown to improve continence, quality of life, and self-efficacy. The program was tested in a randomized controlled trial and is now being adapted for digital delivery.
Read more...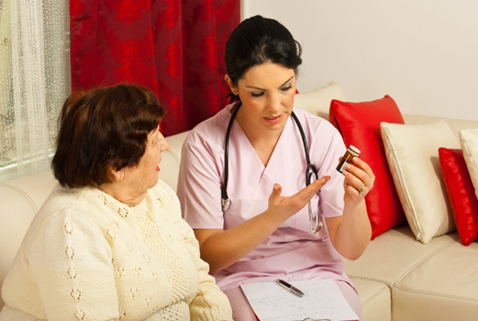 To find high-risk patients who might benefit from additional health and social services, we have developed and implemented an artificial intelligence system to identify patients in need of enhanced care coordination in partnership with one of our state's largest health systems (UW Health). We are currently screening over 120,000 patients in Dane County each month using the system.
In the upcoming year, we will extend this system across the southern half of Wisconsin in partnership with one of the state's largest health plans, screening an additional 166,000 patients each month.
Read more...